Benefits of Hiring an Emergency Hollywood Locksmith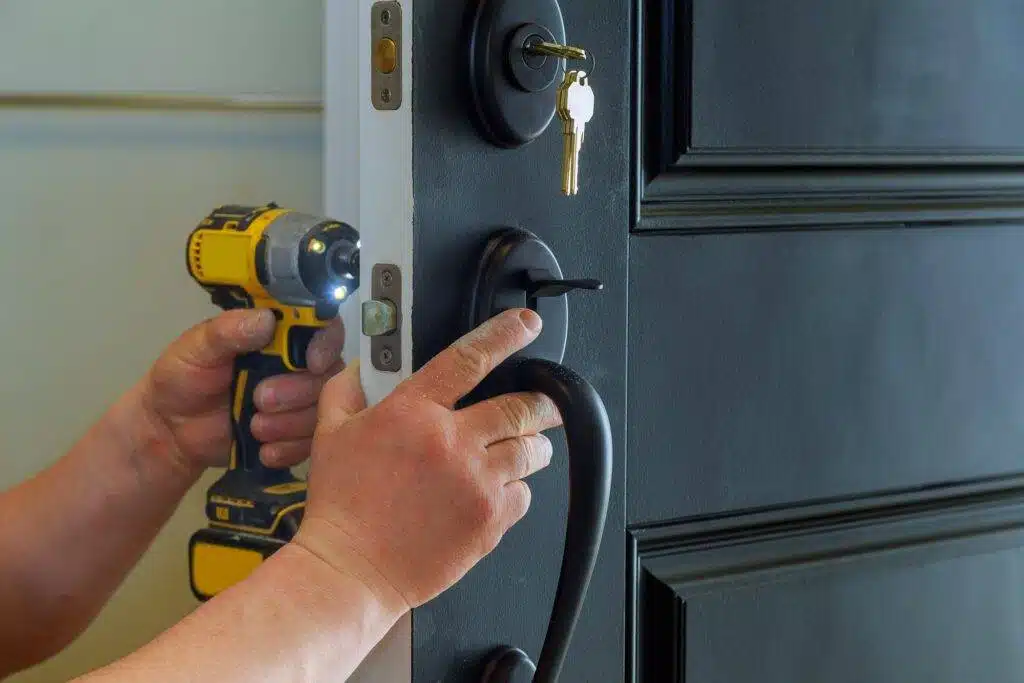 Emergencies happen. A lockout incidence can occur in the middle of the night or in the early hours of the morning. If the key to the door of your residence doesn't work, what do you do? If your car door lock just won't budge, what happens? Imagine locking yourself out of your car late at night—how can you get home? Do you leave your car and take a cab? What happens to your car? In these situations, you need a 24-hour emergency locksmith to come to your rescue.
These are very unpleasant situations to think about finding yourself in. Such occurrences are happening at all hours of the night, every night, all over New York City. This is precisely the reason you must have a professional locksmith. They will have just the right tool for every situation and can help in a hurry no matter what time it is.
With the help of a reliable 24-hour emergency locksmith company, you can get back on your way quickly. Some of the benefits of hiring a company like Hollywood Locksmith are:
1. Hollywood's Locksmiths are Trustworthy
Locksmith companies that offer 24-hour emergency locksmith services should take all the risk out of the situation. They need trustworthy technicians but also to be liable for any damages that might happen during the service call. To ensure you will have no problems, the company you hire must have insurance. Then you can rest assured you are in safe, trustworthy hands. Hollywood's Locksmith is licensed, bonded, and carries insurance.
2. Hollywood's Locksmiths Respond Quickly
Emergency locksmiths need to have experience, training, and certification. Situations you don't plan on are bound to happen at any time, and an emergency locksmith should be able to handle whatever it is. They must respond quickly to all calls and be able to help with any situation.
3. Hollywood's Locksmiths Provide Round-the-Clock, 24-hour Service
Anyone can be a victim of a lockout at any time of the day or night, as this is a well-known fact among emergency locksmiths. Their extensive training helps them not only to respond quickly but at any time they receive a call. Good locksmiths will offer the right solution to all your needs irrespective of the time. Hollywood offers 24/7 emergency locksmith services to New York City and the surrounding areas.
4. Hollywood Locsmiths Know the Right Tool and Solution
Professional locksmiths go through extensive training, and as such, they acquire knowledge of different tools as well as stay up-to-date on their locksmith skills. Hiring Hollywood's Locksmith comes with peace of mind as you can be sure they will handle the situation properly and it will be done by a professionally trained locksmith.
5. Hollywood's Locksmiths Are Experienced
Besides the extensive training, Hollywood's locksmiths have been in the field for a number of years. Therefore, they have wide and broad knowledge in the field. They handle similar cases virtually every week, therefore they have the experience needed. They can offer the best solution for every situation.
We offer a full range of locksmith services. These include all locks and lock systems, intercom systems, closed-circuit TV (CCTV), buzzer systems, access control, wood, metal, and glass doors, gates and custom ironwork, as well as commercial and residential safes. Give us a call at (310) 496-7447. We will be happy to provide you with professional advice or a quote for service.
If you have any questions then  can ask at: